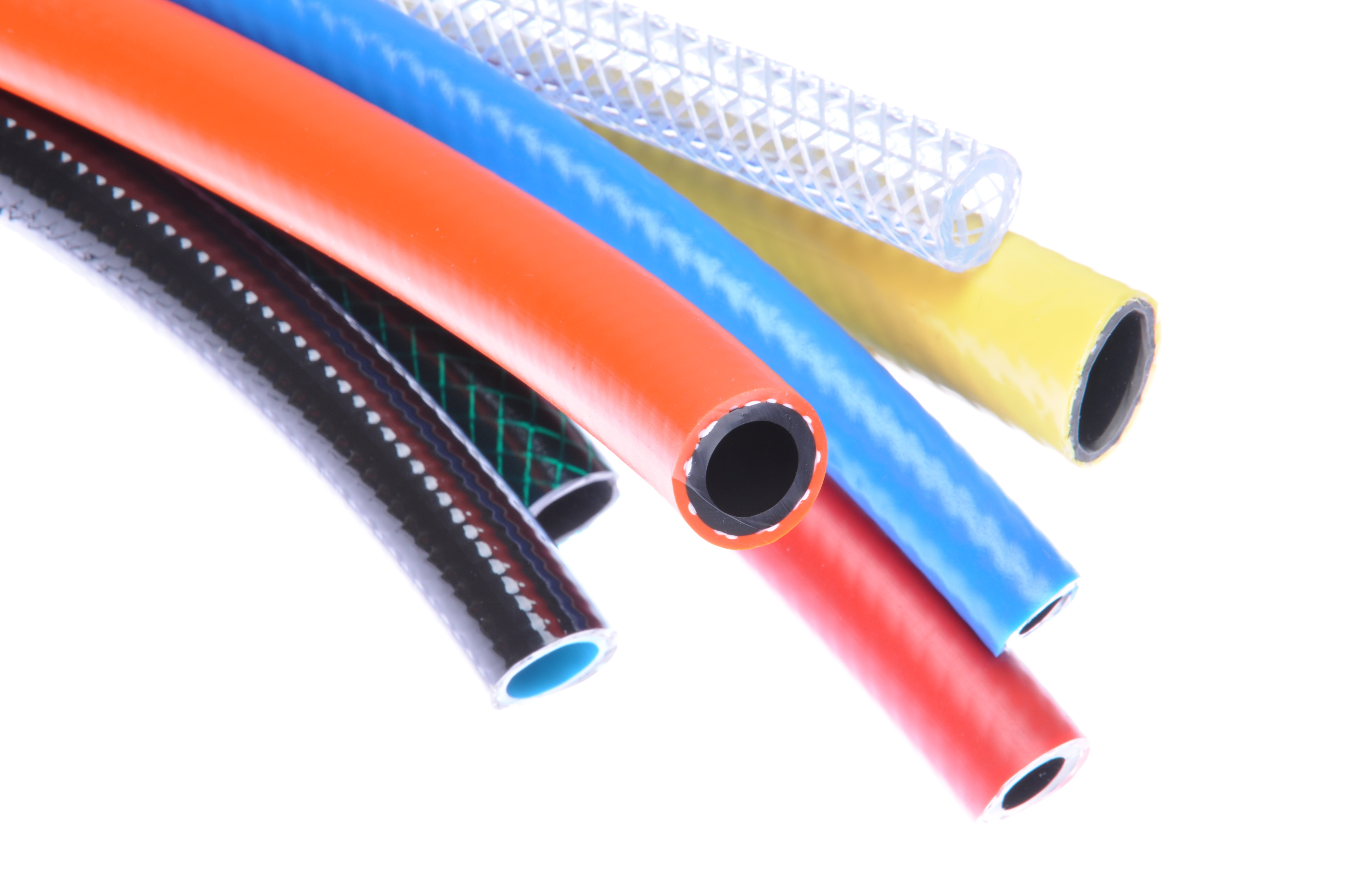 Thanks to their cleaning power and versatility, power washers can do a lot for you! But after a few years of use, everything can get a bit run down. When it's time to replace your power washer hose, what model should you choose?
You're going to have a lot of choices when it comes to power washer hoses, so it's important to pick one that has the right material composition, length, hose diameter, and connection type. The default hose that came with your unit should be comparable to your new model, so check the specifications of both.
There is no perfect answer when it comes to the best pressure washer hose, but below are 10 of the best hoses, as well as a few brands you might want to avoid.
Best Pressure Washer Hoses
1. YAMATIC Kink Resistant High Pressure Washer Hose
YAMATIC is one of the biggest manufacturers of power washer hoses. They have several different models available, but this one is particularly versatile. It can be used with several of the most popular power washer brands including Craftsman, Honda, B&S, Generac, Ryobi, Powerstroke, Simpson, and Dewalt.
This is a kink-resistant hose that has become a benchmark for the hose industry. It's extremely durable as well, and is 50 feet long. This is a good all-around hose that will work for a variety of projects. View more details about the product here.
2. M MINGLE Pressure Washer Hose
The M Mingle is another great hose to look at when you need a replacement. This hose is also 50 feet long, which is a length that will work for almost every power washing project. It's very highly rated, and quite affordable for the overall value.
This hose is made from high tensile braided steel and will never kink permanently. It can also handle temperatures of up to 176 degrees Fahrenheit, so you can turn up the heat when you use this model. Despite its softer, more rubbery outer coating, this hose won't leave any black marks on concrete and won't bleed color. View more details about the product here.
3. Flexzilla HFZPW3450M Pressure Washer, Green
No lineup of pressure washer hoses would be complete without an appearance from the Flexzilla company. This hose is 50 feet long as well, and is built with a kink-resistant design. The bright green color will also help it stand out from other equipment in your garage, so don't worry about losing it!
The Flexzilla is also built to withstand a wide range of temperatures. It can perform under subzero temperatures, as well as up to 140 degrees Farenheight. They are quite lightweight as well, coming in around 2-3 lbs. Customers have highly reviewed this hose and you can see their feedback, as well as additional details, by visiting this product page.
4. PEGGAS 3200 PSI Pressure Washer Hose
This hose is extremely versatile and can be matched with almost any brand of power washer. It can also work with gas or electric washers and adapts to fit 14 or 15 mm hookups. The PEGGAS is shorter than most hoses on this list (with a total length of 25 feet) but there are options to order 50-foot models from the same brand as well.
This manufacturer also offers a 100% buyer satisfaction guarantee, and they are happy to work with customers who experience issues. This is also a very affordable hose and the 25-foot model costs about $16.00. This combination has made the PEGGAS popular and well-liked by its customer base. View more details about the product here.
5. SIMPSON Cleaning Monster Cold Water Replacement/Extension Hose
The SIMPSON power washer hose is one of the largest on the market and it comes in 25-foot, 100-foot, 150-foot, and 200-foot length options. They're great for really tricky projects and tough-to-reach spaces. If you need a hose that can go anywhere you go, the SIMPSON is the choice for you!
This hose works best with gas-powered pressure washers and it is made with dual-braid technology that makes it resistant to tearing or kinking. Because it's quite a bit longer than other hoses, the SIMPSON is a bit pricier than many other hoses. However, it's a good value item and has been well-reviewed by customers. View more details about the product here.
6. Twinkle Star Pressure Washer Hose with 3/8 Inch Quick Connect
Twinkle Star is another popular brand of power washer hoses. This model is 50 feet long and is reinforced with a layer of synthetic rubber to give it flexibility and durability. Steel wire is also braided throughout the length, which makes it kink-resistant.
The Twinkle Star hose is also designed to stand up to harsh conditions and can function under 176 degree temperatures. It's easy to connect and disconnect and works for a wide range of projects and cleaning jobs. View more details about this product here.
7. Tool Daily High Pressure Washer Hose
This power washer hose is basically a one-size-fits-all design! It works with both electric and gas-powered washers and is compatible with Ryobi, Karcher, Honda, Troy Bilt, Simpson, Generac, Flexzilla, Craftsman, Green Work, Briggs and Stratton, Sun Joe, Dewalt and other brands.
This comes in a 25-foot or 50-foot length and is durable against weathering and kinking. Its price is comparable to other hoses of the same size, but it offers a considerable amount of value. You'll definitely want to consider buying this piece of equipment for your power washer. It has over 2,000 reviews on Amazon, and the majority of them are overwhelmingly positive. View these reviews and additional product details by visiting the homepage here.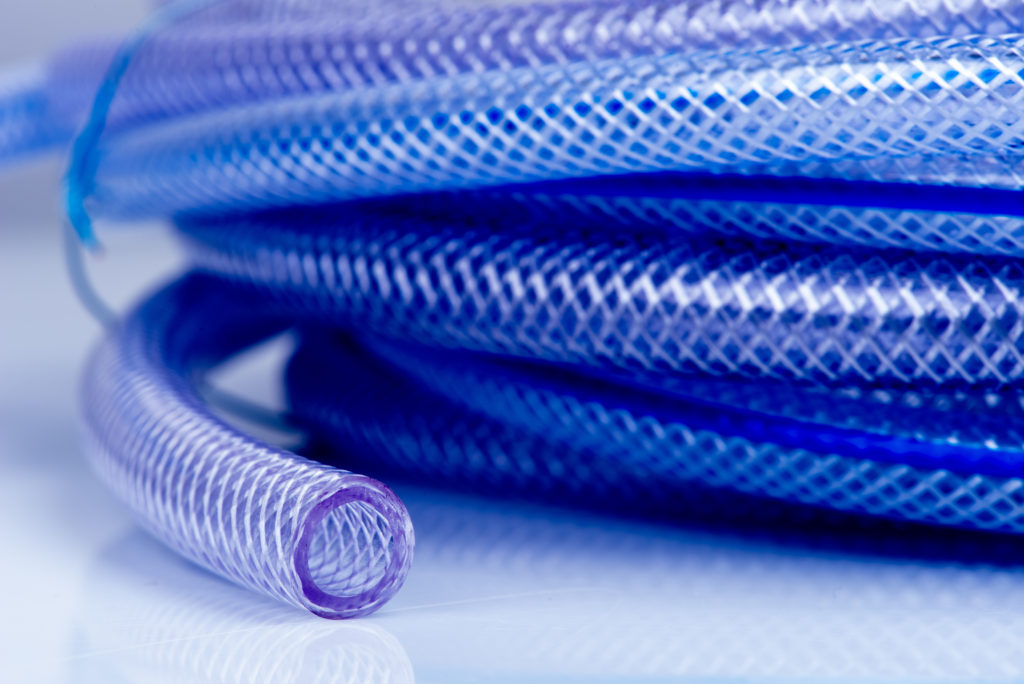 8. STYDDI Pressure Washer Hose with Coupler
The STYDDI is designed to work with gas-powered power washers, but it works well with electric models as well. The hose is made from 4 layers that give it the perfect blend of durability, flexibility, strength, and chemical resistance. It's 50 feet long and comes with a universal hose adapter, which enables it to connect to other hoses or washers.
This is a hose that's designed to last. It may not be compatible with every power washer on the market, but it's a quality choice if you have a unit that will hook up to it. The reviews have been positive for the STYDDI and you can view more product details here.
9. InterChange Gray Non-Marking Pressure Washer Hose With Quick Couplers
This pressure hose from the InterChange lineup is one of the best in the business. It's 100 feet long and has one of the highest temperature tolerances on this list. It can withstand 275 degrees Fahrenheit, which makes it perfect for hot water pressure washers.
It's also designed for convenience and long-lasting quality. This model has a gray covering that won't bleed color or leave marks on the floor. It's a sturdy choice and definitely one that's worth considering. You can view more product details here.
10. UBERFLEX Kink Resistant Pressure Washer Hose
UBERFLEX is a top brand in the pressure hose market. Their products have been highly reviewed, and this unit is no exception. As the name might suggest, this is an extremely flexible hose that is designed to resist permanent kinking.
It has been known to wear out over time, but it's a fairly affordable option. If you have enjoyed an UBERFLEX hose in the past, this might be a good choice. View more product details here.
Worst Pressure Washer Hoses
The majority of pressure washer hoses on the market are quality products. There is a wide selection of them and several highly reviewed brands. However, sometimes knock-off brands or bad products can creep in as well. Below are 6 power washer hose brands/manufacturers you should probably avoid.
R.J. Bowers High Pressure Replacement Hose
R.J. Bowers is a company that sells pressure washers and their accessories. They have a limited online presence and I haven't been able to find any reviews (either good or bad) for their products.
There isn't much dialogue between this company and their customers and I'm not sure if they would be responsive to problems. It may not be bad, but I can't find any evidence to suggest that this is a good manufacturer either. Overall, it may be best to go with a more well-known brand.
Husky Pressure Washer Hose
Husky pressure washer hoses were once stocked at large stores like Home Depot, but they were recently removed from the inventory. There have been multiple customer reviews that indicate they were unhappy with this product and found it to be low-quality.
They also didn't receive the feedback and customer support they needed. Husky pressure washers don't seem to be of the highest quality and there are many other brands that would serve you better.
2-IN-1 High Pressure Washer 2.0
Littleeo is an online retailer that sells a variety of products. This includes a small selection of power washers and accessories. However, many customers who tried to purchase items through this site found that they were low quality, different than advertised, or never arrived at all!
This site will gladly take your money, but doesn't offer reliable avenues for refunds or complaints. Overall, it's not worth the risk and you should go with another option.
ModernBeyond Power Washer
ModernBeyond is a similar site to Littleeo. Much of the customer feedback has been the same, and it seems like there is a lot of false advertising from this brand.
They may claim to sell power washers, but you can't count on it being delivered, let alone being high quality.
Smileyhomey.com
Smileyhomey is similar to the sites listed above, but I would say it's malicious rather than misleading. Many customers who tried to purchase items from this website found that, not only did they not receive the products that were advertised, but many of them discovered that their credit cards and payment methods had been hacked.
They claim to sell a variety of products, including pressure washers, but I would avoid this site altogether. I haven't been able to find a single customer who was satisfied with their interaction. You can read first-hand accounts here.
Garden Hoses And Other Nonspecific Models
Finally, there's a wide range of hoses that just won't work for your pressure washer. These machines require hoses that can handle a high pressure, as well as a certain range of temperatures.
Garden hoses and other nonspecific hoses usually won't work well for pressure washers. They might be good in their own area, but you need to buy the right product for the right job.